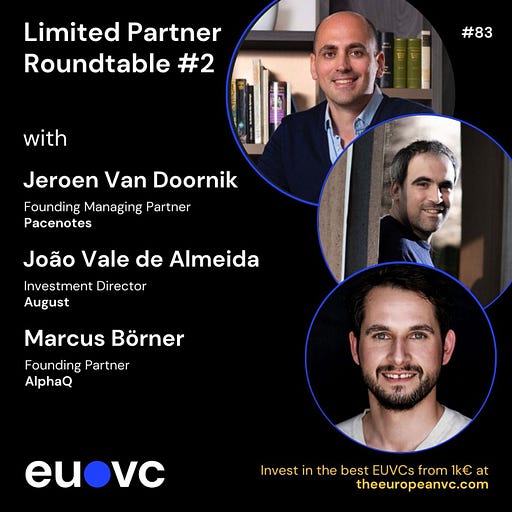 Jun 16, 2022 • 44M
#83 LP Roundtable with Pacenotes, August & AlphaQ on navigating the current market
One place to find them all. The go-to platform to find the best podcasts on the European VC industry.
We've assembled a panel of LPs to discuss the current turbulent climate and give some insight into how they advise their VCs to act and react. Please welcome Marcus Börner, founding partner of AlphaQ, João Vale de Almedia, Investment director at August and an old friend of EUVC; Jeroen Van Doornik from Pacenotes.

We hope you'll enjoy this roundtable and invite you to DM us with topics you'd like us to bring for future LP roundtables. We're here to serve you.